Richmond Property Management Services
Let Keyrenter Richmond take the stress out of managing your investment property.
Get A Rental Analysis on Your Property
Have you experienced these
Complexities in Property Management?
Pricing your residential investment property to meet market value and attract the right tenants.
Marketing and showing your home. 
Collecting applications and running background checks.
Selecting the tenant and setting the right expectations.
Drafting a lease contract that protects your investment.
Understanding fair housing laws and how they apply to you.
Avoiding lost income from evictions and lease violations.
Handling maintenance requests and knowing what is a reasonable request.
Establishing a trusted vendor network for maintenance needs.
Knowing what kind of insurance you need to carry as a landlord.
Handling the complex accounting of your investment.
Picking the right property management company for the best value and service, instead of simply trying to save a few dollars with low-end service.
Keyrenter Richmond
We Take The Risk Out Of Renting
Renting your home is simple with Keyrenter. We make the entire experience hassle-free, and we walk you through the steps of renting your home or investment property without the stress of doing it yourself. If anything goes wrong, we have systems in place to take care of you and your property. The Keyrenter experience is a tried and true approach using proven processes based on our experience and industry best practices. We focus on communication and customer service, so you know what's going on and what to expect.
"
The service you get with Ashley and Calvin is truly over the top. I was very nervous having someone manage my property. I relocated to a different country, which makes it very difficult to manage a property from a far, and Ashley and Calvin have really made it the easiest thing ever. I wish I found them years ago.

"

—Erin S.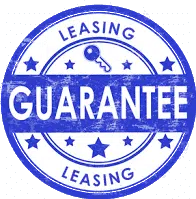 Leasing Guarantee
If we don't secure a tenant in 30 days or less, we waive your 1st month's management fee!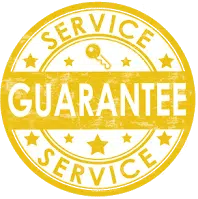 Service Guarantee
You're never locked into a lengthy contract-cancel at any time, for any reason!
Tenant Guarantee
If your tenant breaks their lease in the first 6 months, we'll find a new tenant for free!
Maintenance Guarantee
Repairs are completed right the first time, or it will be fixed at NO additional cost to you!
Pet Guarantee
Should you decide to allow pets, if there is pet damage that exceeds the amount of the security deposit, we will cover up to $1,000 of the damage expenses.
This is your house
We Know it's Tough to Trust Someone Else
The thought of having someone else living in your home can be overwhelming.
Are they going to take care of my house?
Are they going to be good neighbors to my neighbors?
Are they going to treat me with respect?
You don't have to answer these questions yourself. Understanding the needs and expectations of our clients has empowered us to design standard processes that protect your investment, keep you informed and give you peace of mind.
Information
The Keyrenter Richmond Difference
Becoming a successful property manager doesn't have to take hours of time and hassle on your part. If you've decided on renting out your home and don't know where to start, or you've been doing it for a while and want to delegate responsibilities, Keyrenter Property Management is the premiere solution for your situation.
We do business at the local level. Your Property Manager will tour your property, get to know you, and make sure that you have everything you need to enjoy the good life. You get a monthly payment to your bank account, and we do all the work.
Properties (and Growing!) Under Our Management
of Tenants Receive a Portion of their Security Deposit Back
of our Renters Renew Their Leases
Best Property Management Services
What does a property management company do?
The best property manager delivers from beginning to end.
Our job goes beyond renting your property. It starts with finding the qualified tenants for your property. We then manage your property, collect rent, and make sure it is well maintained.
When the current tenants vacate the property, we start the process again to keep it rented as fast as possible, so that you keep getting paid on your investment property. We start the process 75 days before the tenant leaves to reduce vacancy as much as possible.
Tenant Placement
We run ads that target specific needs, depending on the location of your property. We highlight a price point that validates quality tenants. We post to over 30 websites, send it out to a prospective tenant database, and work hard to get your property rented as quickly as possible.
More importantly, we screen each and every one of the tenant applicants to ensure the best match for your property.
The tenant screening process
Once a tenant contacts us, we start the screening process. We base it on an analysis of credit history, employment history, and background checks.
Once the prospective tenants pass the screening process, we schedule a showing. Our system ensures that we only interact with highly qualified leads who are actively interested in your property.
We also provide prospective tenants with access to their dedicated leasing team so they can get answers to any questions they may have about the property. It's best for everyone if tenants know beforehand exactly all the features and aspects of the property as well as the requirements expected of them. We want them to have all the information about a property rather than face unwelcome surprises after the lease is signed. This is why we have a tenant orientation with each tenant prior to move-in to make sure they understand how to take care of the property like their own.
What is the best tenant?
The best tenant is one who pays on time, doesn't cause any problems, and doesn't leave the property before the end of the lease. It is also the tenant who is considerate of their community and takes good care of the residential property.
A comprehensive lease
If your lease isn't up to date with current laws and clear in laying out expectations, you could encounter problems. That is why our attorney has crafted solid lease agreements that are designed to prevent problems before they could ever arise.
We are there when the tenants move in your property
We work by collecting the security deposit, doing a pre-move-in inspection, and carefully highlighting issues or problems that could arise with the property. Our goal is to place tenants who understand and appreciate the required care needed to maintain your property.
Evictions
Sometimes evictions are inevitable, despite our immense efforts and extensive experience in placing valuable and dependable tenants.
However, eviction is not our immediate response to problems occurring with tenants. We first try to resolve disagreements, thus ensuring that you keep your existing renters—and the property profitable.
However, we are acutely aware that tenants may try to take advantage of our resolution efforts. In such cases, we start the eviction process because we know your property deserves better.
We know the legal process of evictions
Here at Keyrenter, we understand the legal process and nuance to evicting properly, quickly, and easily. We file the appropriate paperwork, represent your interests in court, and ensure that both you and your property are protected.
Meet Your Leasing Agent
Relationships are the foundation of our success.
As a unified team creating win-win solutions, our team's focus is on providing excellent service. We value integrity and honesty and always strive to satisfy our clients.
You will have a top property manager dedicated to your account
Once you delegate to us the management of your rental property or investment properties, you will be given a main point of contact who will be overseeing your account.
However, rest assured that our whole leasing team is here to support you and each other and we work together to find the best tenants for your rental property.
By having a dedicated leasing agent, you will feel secure in knowing there is an experienced property manager looking after your investment.
Our owners' portal
We provide you with an owners' portal, where you can find all of your monthly statements and maintenance records, year end reports. You can also update us with changes to your information, and make contributions for repairs if needed.
Communicating with us
Your dedicated leasing agent and property manager will always be available for your questions and queries. We will be happy to answer any questions you might have, no matter how trivial they might seem to you. This is why we offer a 24-hour response time guarantee for all of our clients.
Open communication is key to a satisfied property owner. We will advise you based on our extensive experience and deep knowledge of the local rental property market.
Together, we will make your investment profitable for years to come.
How Our Property Maintenance Works
We take care of your home to maximize its profitability
A major part of our services concerns your property's maintenance.
Ignoring small leaks or mold under the sink is unacceptable to us because they can lead to considerable problems further down the line.
We take care of your property as if it were our own. We want to keep giving you returns for years to come. And the best way for a property to be profitable is if it is well maintained.
What does maintenance entail?
As long as a house is lived in, maintenance issues will occur. Air filters need replacing, leaks must be fixed, gutters must be cleaned, and knobs and electric switches have to be tightened.
Our maintenance process
We streamline the maintenance experience for you and your tenants. We do this by providing a space for the tenant to log into our online portal to describe their maintenance request so we can diagnose the issue, and get one of our trained technicians to the property right away.
Our regular inspections matter
Since we also keep inspection notes, we'll know which issues are caused by tenants or are property-specific ones. Thanks to our routine inspections, we catch any problem from the beginning, before it can simmer into a serious issue. That way, your property doesn't lose its value.
Our skilled and experienced maintenance crews
Finding maintenance crews who don't overcharge and do a great job can be hard. That's why Keyrenter curates a list of qualified and vetted specialists and technicians to help keep your property in great condition.
When something goes wrong, we don't cut corners. Your property is an investment and we treat it as such. Our team will ensure your tenants are cared for by the best experts and that your property stays profitable no matter what.
Maintenance matters to everyone
It matters to property owners
A well-maintained property will deliver for years. Even when the current tenants leave, the new ones will certainly appreciate a house that looks well-maintained, clean, and well taken care of.
It matters to tenants
Tenants are bound to stay longer in a rental property if it is maintained regularly and properly. Happy and satisfied tenants will take better care of your property and will be more careful and conscientious with its upkeep.
Personal Unmatched Service
Keyrenter Property Management is unmatched in the level of service provided to those who trust us to take care of their homes. We care about you, your property, and your tenants; but it takes more than that to be successful in renting a home. We understand Fair Housing legal regulations, and we provide specific guarantees to help lower your risk and reduce the expenses that come with a residential investment property.
With everything that can make renting a property stressful, many landlords turn to Keyrenter Property Management and have never looked back.
We know renting out your home requires a lot of you. But once you meet with your personal property manager, and let them get to know you, all those difficulties drift away. Our personal approach and knowledge allows us to achieve successful results for people just like you who are letting Keyrenter be the landlord.
Hands-Free
24/7 Peace Of Mind
Choosing Keyrenter means you've made the right choice in ensuring your property is cared for by the best in the business. We take a tech-forward approach to getting you paid on time, every time. We also provide tenant screening and guarantees that you keep you covered. With all that and more, it's hard not to see that working with this leasing agency is the best decision you've ever made.
Being a dedicated landlord means long hours to do everything right by everyone involved. Your evenings and weekends vanish, and when renting your property goes wrong, it's more stress than many can take. But you can skip right to the successful property owner end of the story by scheduling your no-strings-attached discovery call with your local Keyrenter Property Management agency.
City's Top Leasing Agency
Trusted By Over 200 Happy Home Owners
Calvin and Ashley are great! They are the reason we can invest in the area from out of state. They have a great network of individuals to address everything we need. They are quick to respond to our every question and concern. Far superior to our other property managers in two other states, so much that we are liquidating those houses to buy more in Richmond for them to manage. Peace of mind is priceless and that is what we have with Keyrenter Property Management Richmond!
My Fiance and I rented from Calvin and Keyrenter. As can be the case from time to time with rentals, we had a few issues with the house. Calvin and his team where VERY responsive, took accountability when necessary, and fixed all of the issues that I had in a timely manner. He added a personal touch in a business that can at times be more of a numbers game than dealing with people. I can not stress enough how much my family and I enjoyed renting from and working with KeyRenter! I have referred my own personal clients to them after my amazing experience. Keep doing what you are doing! 5 stars!
My wife and I are new clients of Keyrenter Richmond as of May 2018. The experience has been so far beyond what we expected. We had previously dealt with another company for our rental house and had a totally bad experience. Calvin and Ashley took us on and worked hard to provide a quality client and take care of all our concerns. Nothing was left to chance. They are always easy to contact and return emails and calls promptly. If you have property in the Richmond area you would do well to consider Keyrenter Richmond as your agent.
From Day One, through move in, Calvin and Ashley have been attentive, super responsive and overall pleasant to deal with through this entire process. My husband and I are renting a beautiful property from them, and we couldn't be more pleased. I would definitely recommend them and they'll be our first call if we decide to rent again!
A Property Rental Specialist Is
Ready To Talk to You Now!
Schedule a call with a Keyrenter Rep.