Midlothian Property Management Company
Let Us Manage Your Midlothian Rental Property
Do the demands of self-managing your Midlothian, Virginia, property cause you worry or pressure? A competent service provider can help you accomplish your investment goals!
Keyrenter Property Management Richmond is the only place to look. We are the leading property management service provider in Midlothian, Virginia. We stand out from the competition because we are committed to protecting our client's investments and ensuring their peace of mind.
Our services are founded on the principles of responsibility, honesty, and openness. The demands of the customer come first at Keyrenter Property Management Richmond at all times. We can manage anything from addressing maintenance requests and managing rental property marketing to financial reporting and tenant screenings.
You can go about your activities trusting that your property is being taken care of to the highest standard. Get in touch with our trusted property managers at Keyrenter Richmond today to learn more about our quality services!
Our Midlothian Property Management Services
We are a highly trusted property management company in Midlothian, Virginia. We take a lot of steps to maintain our outstanding reputation. To meet the needs of our clients, Keyrenter Property Management Richmond offers a wide range of services.
Some of our services have been listed below:
Tenant Screening
Don't let the desire to fill a vacant unit quickly overshadow the need to perform a tenant screening. You want a good tenant who will take good care of the property, pay rent on time, and abide by the terms of the lease. This is only feasible if all prospective tenants are carefully vetted.
We at Keyrenter Richmond will put in place a comprehensive solution that includes a background check, income assessments, job history, social security verification, and rental history checks. We do this to ensure that only the most qualified tenants are placed in your rentals.
What's more, property owners can rest assured that our tenant screening system complies with fair housing laws.
Setting Rental Prices
We at Keyrenter Property Management Richmond will perform a rental analysis for you. The right rental rate takes into account both the special qualities of your property and comparable properties in the area. Our property managers undertake market analysis to ensure the highest return on investment.
We also understand that setting your rental rate is a continuous process. That's why we incorporate provisions allowing for rent reviews in the lease agreements. As a result, you'll be able to easily adjust to changes in the market and increase the return on your rental property.
Marketing Vacant Properties
Keyrenter Property Management Richmond thoroughly evaluates the rental to see if it's renter-ready before placing it on the market. This process entails carrying out improvements and upgrades to the interior and exterior of the property.
Our team will then come and take high-resolution pictures and write up compelling property descriptions for rental listings. To get the most exposure and find a tenant as soon as possible, our rental ads are distributed via traditional, print, and digital channels. The rental advertisement will also adhere to fair housing laws.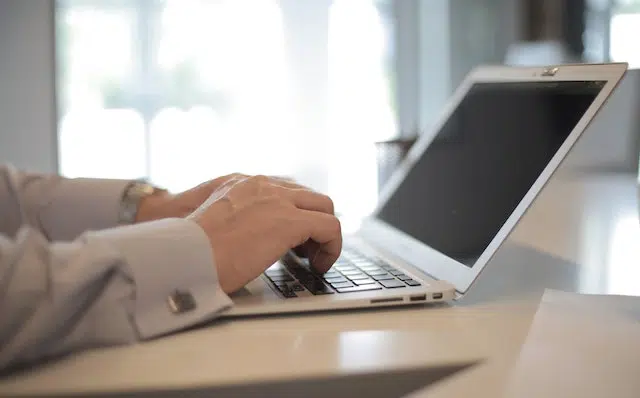 Preparing Properties for Rent
Vacant properties can cost owners a lot of money. You have bills for utilities and upkeep that need to be paid for, but don't have rental income to cover them. Keyrenter Property Management Richmond takes on the duty of keeping the property in a "renter ready" condition to address this problem. We'll give you advice on the improvements you might want to make to keep ahead of the competition.
Maintaining and Inspecting Properties
Every property in Keyrenter Property Management Richmond's portfolio is kept in the best possible condition by creating and implementing an inspection program. This enables us to catch potential issues early on and to check on your tenants' adherence to the lease's provisions.
A group of certified and licensed professionals handles all maintenance requests and problems. Their handiwork has been examined, vetted, and found to be of high quality to ensure that your property gets the best repair work.
Additionally, your tenants are always welcome to get in touch with us in case of an emergency. A team member is always manning our phone lines. This means you and your tenants can rest easy knowing that the property is in a great and safe condition.
Record-keeping and Financial Reporting
There is no need to spend extra money on accounting for your rental property in Midlothian, Virginia when Keyrenter Property Management Richmond is on board. Your income and expenses will be detailed in our financial records. You may rest assured that we diligently maintain your files and records, and include copies of all expenses.
Preparing Lease Agreements
The lease agreement is the contract that establishes the relationship between the landlord and renter and outlines both parties' obligations and rights. We urge our clients to never rent out a property without a lease agreement in place.
We can draft a detailed lease or rental agreement that clearly states all the rental policies, expectations, and penalties. Doing so ensures that conflicts and misunderstandings are minimized.
Living in Midlothian, VA
Midlothian, Virginia, a non-incorporated community located in Chesterfield County, is only 14 miles west of Richmond. The Midlothian neighborhood is now a thriving commercial and residential area that blends historical charm with contemporary conveniences, making it a popular choice for many residents.
Those who work in the city will find it convenient to reside there. Residents also remark that they really feel at home in the close-knit community of Midlothian, as it accommodates everyone from young professionals to families and seniors.
(Source: Wikipedia)
Areas we serve:
In addition to Midlothian, we are proud to serve the areas of Richmond, Hanover, Mechanicsville, Chesterfield County, Manchester, Wyndham, Bon Air, Henrico, Glen Allen, Henrico County, Tuckahoe, Church Hill, Innsbrook, Sandston, Varina, Wyndham, Lakeside, Short Pump, and West End.