Affordable Property Management with Total Fee Transparency
We save you money and increase the return of your investment with exceptional service and a no surprise pricing model.
Hiring a Richmond management company can cost less than expenses associated with the do it yourself approach. Our systems are designed to stay up to date on habitability requirements, fair housing laws, marketing, screening, proactive/reactive maintenance, unexpected calls/emergencies/situations, legal fees, training, licensing, software, accounting, annual property walkthroughs and security deposit dispositions; all of which can be time consuming and costly for investors to do individually.
We save you money by having the licensing, training, knowledge, and resources to guide your investments down a path of financial success. Discover our fee structure below; no hidden fees—no surprises.
We include several guarantees that will give you peace of mind and protect your investment.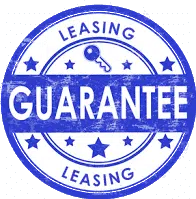 Leasing Guarantee
If we don't secure a tenant in 30 days or less, we waive your 1st month's management fee!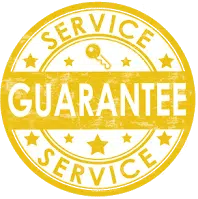 Service Guarantee
You're never locked into a lengthy contract-cancel at any time, for any reason!
Tenant Guarantee
If your tenant breaks their lease in the first 6 months, we'll find a new tenant for free!
Maintenance Guarantee
Repairs are completed right the first time, or it will be fixed at NO additional cost to you!
Pet Guarantee
Should you decide to allow pets, if there is pet damage that exceeds the amount of the security deposit, we will cover up to $1,000 of the damage expenses.
$120 / 10% of rent (whichever is higher)
assessed each month your unit(s) are occupied
$800 / 75% of 1st months rent
assessed any time we execute a new lease (a $500 onboarding fee is assessed if property is occupied at time of takeover)
$350 / 25% of 1st months rent
assessed any time an existing tenant renews their lease
Maintenance Coordination Fee
10% of Invoice
assessed any time we coordinate a maintenance or repair greater than $300
From Day One, through move in, Calvin and Ashley have been attentive, super responsive and overall pleasant to deal with through this entire process. My husband and I are renting a beautiful property from them, and we couldn't be more pleased. I would definitely recommend them and they'll be our first call if we decide to rent again!
Rental Property
A Smart Long-Term Investment
All property owners aim at maximizing their income and profits.
Hiring a professional property management company will ensure your property keeps on delivering without you having to spend all your time managing your investment.
Investment
Maximizing Your Return
We take your investment as seriously as you do.
Our full-time professional licensed staff has expert knowledge of the rental industry and is always one step ahead of any issue. Our maintenance team offers a quick response whenever needed. Our accounting specialists keep detailed accounting and records of your rental property. We even offer a 24-hour response time guarantee.
All these specialized professionals ensure a maximum return on your investment and optimize your tax benefit.
Learn How
You Can Save by Hiring the Right Property Management Company.
Investing in rental property is an astute investment that has proven to appreciate and add value over time. Whether you are a single-property investor or a multi-property owner, rental properties provide monthly income and turn a profit on the ownership of real estate.
Partner with Keyrenter to Manage Your Rental Property with No Hidden Fees.