Turn-Key Management Services for Your Investment Property
Let Keyrenter Richmond be the Landlord
Most property owners have a full-time job that keeps them busy during the day. Everything regarding Richmond property management needs to be done after a full day's work. Paperwork, maintenance, taxes, and inspections can be another full-time job.
Even investment owners of multiple properties can find it difficult to effectively manage their portfolio. Do you have the time, energy, or experience to attend to all the details, big and small, of your investment properties? Not to mention emergencies such as the tenants locking themselves out of their house or a leaky tap needing immediate repair!
Services and Systems
We Manage Your Investment Properties so You Don't Have to Worry About a Thing!
Successful property management works when a dedicated level of service matches the client's needs and goals. We provide a higher level of service so you can get a higher level of results. Above all, we care about quality and satisfied property owners and tenants.
• Tenant Screening
• Property Marketing
• Leasing Agreements
• Move-In Inspections
• Regular Property Inspections
• Rent Collection with Online Payments
• Tenant Management
• 24/7 Emergency Maintenance Response
• Evictions Management
• Accounting Services & Year End Tax Filing
• Monthly & Annual Statements
• ePayments
• Online Owner Portal
• Online Tenant Portal
• Move-Out Inspections
Calvin and Ashley are great! They are the reason we can invest in the area from out of state. They have a great network of individuals to address everything we need. They are quick to respond to our every question and concern. Far superior to our other property managers in two other states, so much that we are liquidating those houses to buy more in Richmond for them to manage. Peace of mind is priceless and that is what we have with Keyrenter Property Management Richmond!
Finding
The Qualified Tenants
Finding and keeping tenants for your property is the most important step in renting your property and generating a positive cashflow.
Our 14-Step Tenant Screening Process
To help ensure your property stays rented with tenants who respect your investment, we have created a comprehensive tenant screening process that naturally eliminates bad tenants.
We consistently market in specifically proven avenues across the greater Richmond area. Our program finds tenants you want through ads that target specific needs at a price point that validates quality tenants. We reach tenants using a database proven to provide quality results through local classifieds, online resources, and other advertising features.
When a tenant contacts us, they enter a 14 step screening process. Once they pass, we schedule a showing. We also provide them with access to our team so they can get answers to any questions they have about the property. As the owner, you truly don't have to worry about a thing.
We help our clients secure the best tenants for their properties through a carefully curated screening process. Our process has been meticulously tested and proven. We check the tenants' credit history, employment history, verify income, search the tenant history database, contact any past landlords and run background checks.
Our aim is your aim: to ensure that each tenant placed will keep your property profitable for years to come.
Drafting
The Perfect Rental Lease
If your lease isn't clear in laying out expectations and up to date with current laws, you experience problems.
Keyrenter Richmond does away with these problems with a solid lease agreement. It's an agreement updated annually and designed to prevent problems before they can ever arise.
We work by collecting the security deposit, doing a pre-move-in inspection, and carefully highlighting issues or problems that could arise with the property.
We also assist new tenants with any questions or concerns they have. We want to place tenants who understand and appreciate the required care needed to maintain your property.
How We Manage Unfortunate Evictions
Our first round of protection lies in preventing bad tenants from renting your properties in the first place. We accomplish this with a highly vetted 14-step screening process designed to weed out problem renters before they ever get to you. Even though we always try to place trustworthy tenants, sometimes tenants need to be evicted.
Such difficult situations are draining and most property owners have very little knowledge and legal experience regarding evictions.
Solving the Problem Before the Eviction
Here at Keyrenter Richmond we have the time and resources to try and work with renters before things escalate. We first work to resolve disagreements. This ensures you not only keep your existing renters but also keep the property profitable.
If an eviction is unavoidable, we start the eviction process. We understand the legal process and nuances of evicting properly: filing the appropriate paperwork, representing your interests in court, should the need arise, and ensuring both you and your property are protected.
Finding a New Tenant
Once the eviction is over, we find, vet, and place new tenants in your property with a solid lease agreement. Before we place a new tenant, we will take the care needed to restore your property to showable condition, prepare it for the next round of tenants, and then place carefully screened tenants in it.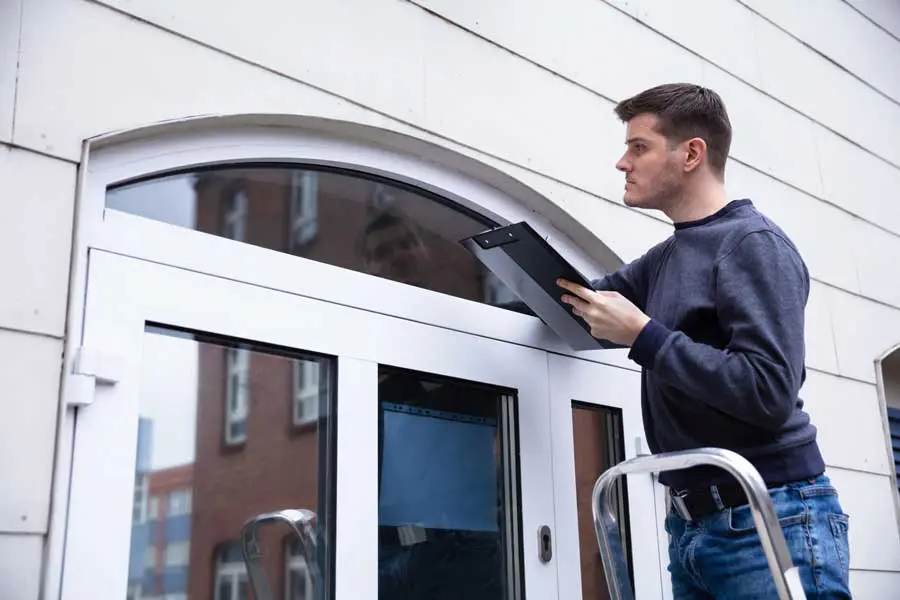 Regular Property Walkthroughs
Property walkthroughs are the best way to make sure your property remains in good condition and the tenants are honoring their lease.
Our walkthroughs are conducted at move in, mid-lease, move out and are shared with the tenant, owner and your management team. Using consistent walkthroughs secures the state of your home and helps identify if a tenant is eligible to receive their deposit back at the end of the lease.
Consistent Walkthroughs
Our consistent walkthroughs quickly reveal issues renters face and act quickly to resolve them. It is much easier to solve a problem when it is small rather than when it has become too big to deal with.
Our walkthroughs also keep you informed on whether the occupant is holding to the agreement or breaking it. If the tenant is breaking the lease, we know and can immediately take steps to ensure your investment.
To ensure the quality of your investment, our technicians keep accurate and detailed notes from every walkthrough. This lets us track your property's state and reveals tenant-related issues (if any) upon vacancy.
It is our attention to small details that saves you big money and ensures your property is protected and kept in the state it deserves.
24/7 Emergency Maintenance Response
Emergencies are exactly this: an unexpected crisis. But we are always prepared, even for the unforeseen.
Our Maintenance Process
We streamline the maintenance experience for you and your tenants. We do this by providing a space for the tenant to log into our online portal to describe their maintenance request so we can diagnose the issue, and get one of our trained technicians to the property right away.
Our Qualified Repair Teams
We have curated a list of qualified pros and specialists to help keep your property looking great.
When something goes wrong, we don't cut corners. Your property is a big investment and we treat it as such.
Our team will ensure your tenants are cared for by our experts and that your property stays profitable no matter what happens.
Partner with Keyrenter to Manage Your Rental Property with No Hidden Fees.